Director of Transportation Report: September 17, 2019
By Benjamin Barnett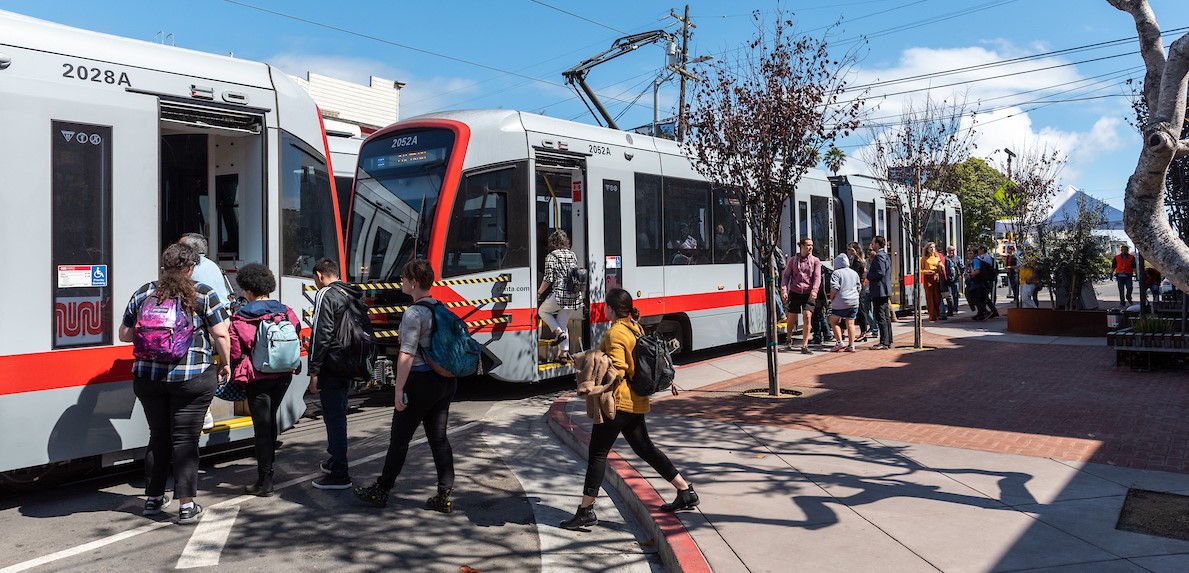 In this week's Director's Report from the SFMTA Board of Directors meeting, Tom Maguire gave the following updates:
Chase Center Opening Recap:
Opening day Muni ridership numbers were strong with about 700-800 bus riders on the 78X and 79X special event express service and 3,000 to 3,600 on the trains. According to the Giants, there was minimal demand for parking in Lot A.

By Sunday, Muni carried closer to 5,000 to 6,000 people on trains. 4,000 to 5,000 traveled on foot and another 1,400 to 1,500 used TNCs. The 78X was departing with crush loads with ridership on the 79X Van Ness running about half full – so transit use seems to be growing with each event.

We had several tests last week with the first dual events – a Giants game at Oracle and another concert at Chase Center.

While the use of bike valet at the first event was limited (30 out of 300 capacity), discussions related to the design and operation of the 16th St.
Traffic Signal Improvements:
During the last three months, we have rolled out two major traffic signal initiatives in support of Vision Zero to keep traffic flowing on highly-used, regionally-significant corridors.

New signal timing for 50 intersections in Eastern South of Market (east of 4th Street) and 50 intersections in Lower Pacific Heights (California, Pine, and Bush between Masonic and Octavia).

Signal visibility, mast arms, new pedestrian signals and timing upgrades at 12 locations in the Gough Street corridor.

Red-light cameras have been activated at two new intersections this year so far. Two more locations are currently issuing warnings and will start issuing citations by October with another eight on track by the end of the year.
Inner Sunset Streetscape Improvement Project:
As part of Muni Forward, the two-year project designed to improve the efficiency of the N Judah line and the quality of life in the Inner Sunset and Cole Valley neighborhoods.

Infrastructures improvements included sewer repair and replacement, water line and Auxiliary Water Supply System (AWSS) replacement, traffic signal upgrades, fiber optic installation, curb and sidewalk intersection bulb-outs, transit service .changes and new boarding zones, road repaving, curb ramp upgrades and streetscape improvements.

Multi-agency project done in partnership with the San Francisco Public Utilities Commission, San Francisco Department of Technology and Public Works

to minimize disruptions and service shutdowns.
Our Board of Directors meeting is usually held on the first and third Tuesdays of each month. To watch the meeting in full, go to sfgovtv.org.
Published September 24, 2019 at 11:55AM
http://bit.ly/2mXEJfr