SFMTA Public Meetings June 17 - July 1
By Benjamin Barnett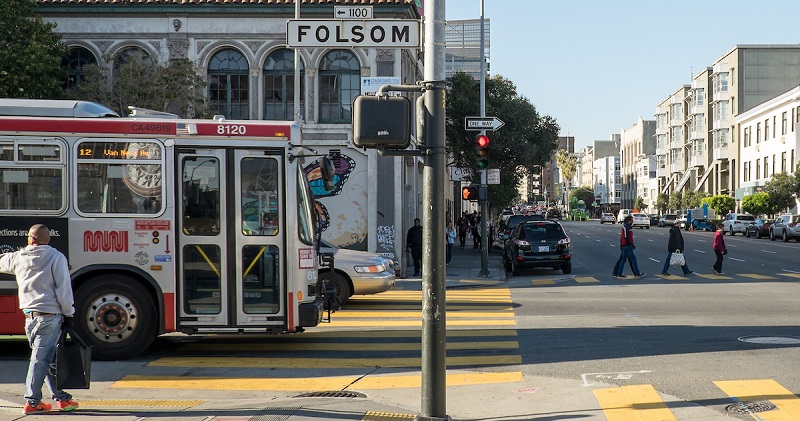 Tuesday, June 18, 1 p.m.
City Hall, Room 400
Nearby Muni Routes: 5, 19, 21, 47, 49, F Market, Civic Center Station
The SFMTA Board of Directors provides policy oversight for the safe and efficient transportation of goods and service in San Francisco. This includes the San Francisco Municipal Railway (Muni), automobiles and trucks, taxis, bicycling and walking. The SFMTA Board of Directors also serves as members of the San Francisco Parking Authority.
Our board of directors meeting is usually held on the first and third Tuesdays of each month. The agenda for this meeting includes presentations and discussion on long term improvements to Howard and Folsom streets, a Bird-Scoot permit process update and the reopening of Salesforce Transit Center.
Monday, June 24, 6:30 p.m.
Islais Creek Motor Coach Facility
Nearby Muni Routes: L Ingleside/T Third Street
The SFMTA is planning to rebuild and expand the Potrero Yard, located at Bryant and Mariposa streets. The Potrero Yard Modernization Project will replace the obsolete two-story maintenance building and bus yard with a modern, three-story, efficient bus maintenance and storage garage, equipped to serve the SFMTA's growing fleet as it transitions to battery electric vehicles. As a result, a modern Potrero Yard will better serve our customers by keeping more buses on the road, help the SFMTA prepare for natural disasters and be more cost-effective.
All visitors must be escorted by staff. Please meet staff next to the security guard structure on Indiana Street near Tulare Street.
Our Meeting Round-Up feature highlights different SFMTA public meetings that will be held within the coming two weeks. These meetings give you the chance to share your ideas and provide us with helpful feedback. Join us at our next meeting to learn more about SF's changing and complex transportation system.
Those listed above are just a few highlights. You can find a full list of upcoming meetings to keep up to date on your favorite SFMTA committees.
Published June 17, 2019 at 01:30PM
https://www.sfmta.com/blog/sfmta-public-meetings-june-17-july-1